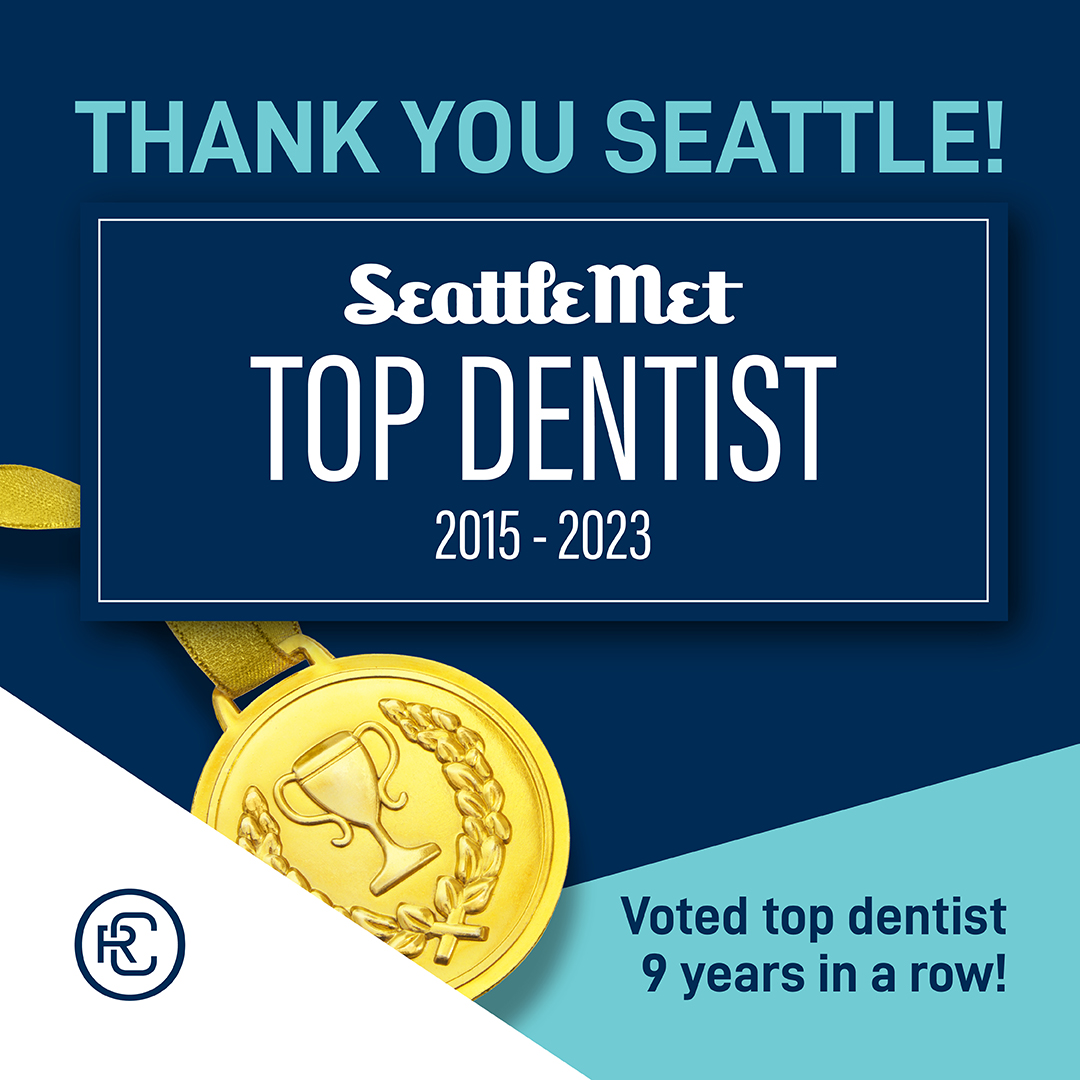 It's nice to be recognized for a job well done. And even better? Receiving recognition year after year. For the team at Richard Chan Orthodontics, 2023 marks nine years in a row winning a SeattleMet Top Dentist award.
What is the SeattleMet Top Dentist Award?
The SeattleMet Top Dentist award is an annual, peer-selected achievement. In other words, Dr. Richard Chan and his team have received recognition of their dental colleagues for outstanding work in orthodontics and patient care. 
Every year, SeattleMet partners with national survey company Top Dentists, which sends ballots to local, active dentists listed with the American Dental Association (ADA), dental academies and societies. These recipients in King, Snohomish, Kitsap, and Pierce counties can nominate peers within these organizations, as well as those who aren't. 
What are the Nomination Criteria?
The magazine asks, "If you had a patient in need of a dentist, which dentist would you refer them to?" Presented with the names of nearby practitioners, each voting dentist considers:
Experience

Professional development

Adoption of new techniques and technologies

Physical outcomes
After responses are compiled, the magazine takes the names of the highest-rated nominees and cross-references each name with the Washington State Department of Health to check for a clean disciplinary record, active licensing, and good standing. Since 2015, Dr. Richard Chan Orthodontics has risen to the top, consistently earning a spot on the SeattleMet Top Dentist list.
What Makes Richard Chan Orthodontics Stand Out
Dr. Richard Chan and his team strive to provide informed, stress-free braces and Invisalign® treatment for patients of all ages — for a lifetime of healthy, functional teeth that look amazing, too. A tech-lover, Dr. Chan uses the latest orthodontic technology to straighten teeth safer, faster, and more comfortably. He offers beautiful outcomes with modern metal, ceramic, and self-ligating braces and is a 2022 Platinum+ Invisalign Provider, a designation for orthodontists with a high level of proficiency and experience with Invisalign. 
Dr. Chan's bright and modern offices in Bothell, Monroe, or Mill Creek, WA, and Juneau, AK are designed with patient comfort in mind. 
About Dr. Richard Chan
Dr. Richard Chan understands that many people want a straight, functional smile but can't afford it, but he believes that everyone deserves a healthy smile they're proud to show off. So as a certified specialist in orthodontics and dentofacial orthopedics, Dr. Chan is on a mission to make high-quality orthodontic treatment work for every patient's specific needs, lifestyle and budget. 
This Washington and Juneau, AK orthodontist is a board-certified member of the American Association of Orthodontists, the American Dental Association, and the Washington State Dental Association, and engages in continuing education to provide patients with leading-edge service. Whether you have misaligned teeth, a crossbite, overbite, or underbite, Dr. Chan can help you achieve a fantastic, new smile.